Real Estate Selling Tips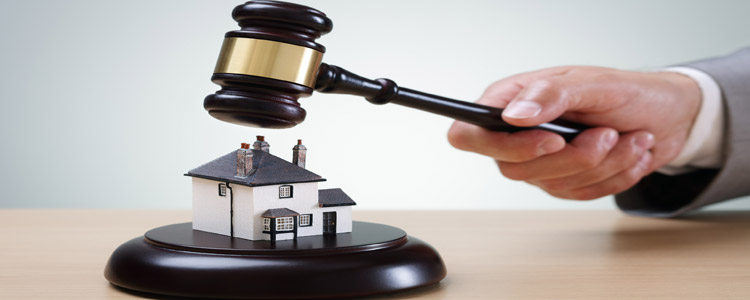 Real Estate Help, Guidance, Advice & Selling Tips
With the right help and guidance when selling your home, or your property, you can find the best real estate agent who has the knowledge and experience to sell your home quickly, without the high fees and commission to go with it!
We have over 14 years experience in guiding home sellers, helping them get the right real estate selling tips to save time, save stress and save money.
You can't identify the best real estate agent based on their fees, commissions or costs alone. You also can't identify the best real estate agent for you based on how many sales they make.
Helping Home Sellers Detect and Eliminate Issues
How do you know if a real estate agent who quotes you 2% in commission/fees is going to be better for you than a real estate agent who quotes you 2.5%?
With the right advice, you can eliminate issues which are typically caused when real estate agents (who usually have their own agenda) give poor or misleading advice, before they get you locked into a contract! Continue down the page to view our list of real estate selling tips, if you need a little more advice specific to your circumstances
Agent Comparison Websites
Be wary of whose real estate advice you are listening to...
More Information...
Presentation or Desperation?
When selling property one thinks of presentation in the physical sense... everything in its place, neat and tidy, smelling of roses, you make sure it is presented perfectly but there is another form of presentation which will cost you dearly if it is done TO you! You are not in control of this...
More Information...
The Silent Victims
When you sign up with an agent it is for a fixed period of time, most agents shine the brightest whilst they are trying to win your business, once you have appointed them and are on the market then they start to show their true colours...
More Information...
Beware The Phantom Buyer
You're on the market for sale, you haven't sold yet, you know that your selling agreement with your agent is about to expire and guess what... So does your agent! Could this have anything to do with the sudden interest your agent miraculously...
More Information...
Why Does The Agent Ask Me This?
How much do you want? What price did you have in mind? What sort of money are you looking for? Why would a real estate agent ask you, the home seller, for this information? The answer is quite simple really...
More Information...
Do Not Just Drop The Price on Your Home
So what do you do when you have been on the market for a while and nothing is happening? Do you change agents or do you stick it out with the agent you have? Do you drop your price or leave it as it is? Do you spend more money on advertising it or ...
More Information...
Selling-Buying In A Slow Market
We've been receiving quiet a few e-mails and phone calls recently on what else you can do as a seller to get your property sold, so for those of you out there still sitting on the market unsold here is some advice and some tips...
More Information...
Advertising
So why do agents charge you for specific advertising knowing that, in the majority of cases, it's a waste of money? Because it's not their money, and it gets them good exposure...
More Information...
Buy First Or Sell First
There are a number of factors that you need to carefully assess before you decide which way to jump as the uncertainties here may well just push you over the edge. If not financially, then mentality!
More Information...
Major Improvements
It is a heart breaker of a job to have to tell someone who has just spent $100,000 on renovations that they have increased the value of their home by only $60,000-$70,000. Care must be taken...
More Information...
Multilist Or Using More Than One Agent
Multilist or using more than one agent works more for the buyer than what it does for the seller. As a seller it will cost you money.
More Information...
Using 2 Or More Agents
More commonly referred to as open listing or general listing. It works more for the buyer than what it does for the seller. As a seller it will reduce...
More Information...
Preparing Your Home For Sale
Your property's presentation is indeed very important and if ignored can greatly hamper the successful sale of what is probably your biggest asset. You've heard it all before, a number of times, but we're going to put a bit of a twist on this...
More Information...
Price Range Selling
Imagine going to the checkout at Woollies or Coles and being told your groceries will cost you between $200 and $300... How much would you want to pay??? Now apply this principal of selling to...
More Information...
Auction
An auction will get your property sold on the day, under the hammer, as long as at least one buyer turns up and you are prepared to say yes to the highest bid, whatever that may be...
More Information...
Set Sale or Sale By Set Date
Set Sale or Sale by Set Date reality is it's an Auction without calling it an Auction. This new innovative way is really just a rehash...
More Information...
What Is It Really Worth?
Getting varied opinions from real estate agents as to what the likely sale price will be. So who do you believe? If you make a choice of agent based purely on price alone, you could be making a...
More Information...
Lots Of Lookers
All too often activity can be mistaken for productivity. This is a dangerous trap that home sellers need to be aware of. Some real estate agents will create activity and later use it against you for...
More Information...
Playing With The Price
If the agent over prices your property you'll end up underselling in the long run. Are they doing this just to secure your business...
More Information...
Making It Easy To Buy
The whole idea of marketing, whether it be a home, a car, or a fridge, is to attract as many buyers as possible and then make it easy for them to buy. Even though agents use different tactics and each will swear by their own, it is important that you...
More Information...